Other Hosted Services from VDI Networks
VDI Networks provides a wide range of diverse services to ensure that your IT needs are covered. As an MSP, we want to help you run your business with efficient, reliable, and secure technology.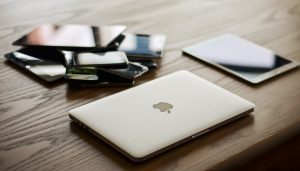 Along with specializing in desktop and server hosting solutions and providing full service to supplement this to ensure that you have everything you need to set up and run your customized hosting solution, we also include the extra services listed below.
The additional hosted solutions provided by VDI Networks are:
Exchange email hosting
GoldMine hosting
Online backup
Hardware & software sales
If you're looking for other IT services and hosted solutions, contact us to find out how we can help you.
Hardware and Software from VDI
VDI Networks provides a variety of hardware and software solutions to meet the needs of your IT management.
We provide hardware and software sales to ensure you have the technology you need to run your business successfully. Both our hardware and software solutions can be customized for the end-user to provide an easier set up. We offer drop shipments of our hardware directly to your business.
With our remote IT service, we can help you install and integrate your new hardware and software into your existing system, or help you set up your new desktop or server hosting solution. With our 24/7 support, we can be there to help with your hosting solutions and services at any time.
VDI's Hosted Solutions
Our desktop and server hosted solutions are available to help your business succeed. Our email hosting, online backup, and desktop solutions help reduce your daily IT management responsibilities and give you peace of mind.
We are the exclusive Canadian partner of GoldMine Hosting and are proud to offer this unique service to businesses across the country. Learn more about our partnership with GoldMine and what we offer here.